Exploring Downeast Maine's Schoodic Peninsula
Now that we are working girls, our days off are treasured. Especially since our work schedules are crazy busy and some weeks our days off don't coincide. When Betsy is coming home from the campground office at 3 p.m. after an eight-hour shift, I am walking out the door off to a catering gig not too return until well after dark.

But, when our days off jive together you can bet we are out to make the best of it. Recently, we took a drive over to Schoodic Peninsula where you will find the sleepy towns of Winter Harbor, Prospect Harbor, and Corea. Here is also where you will find the less-populated and amazingly beautiful section of Acadia National Park.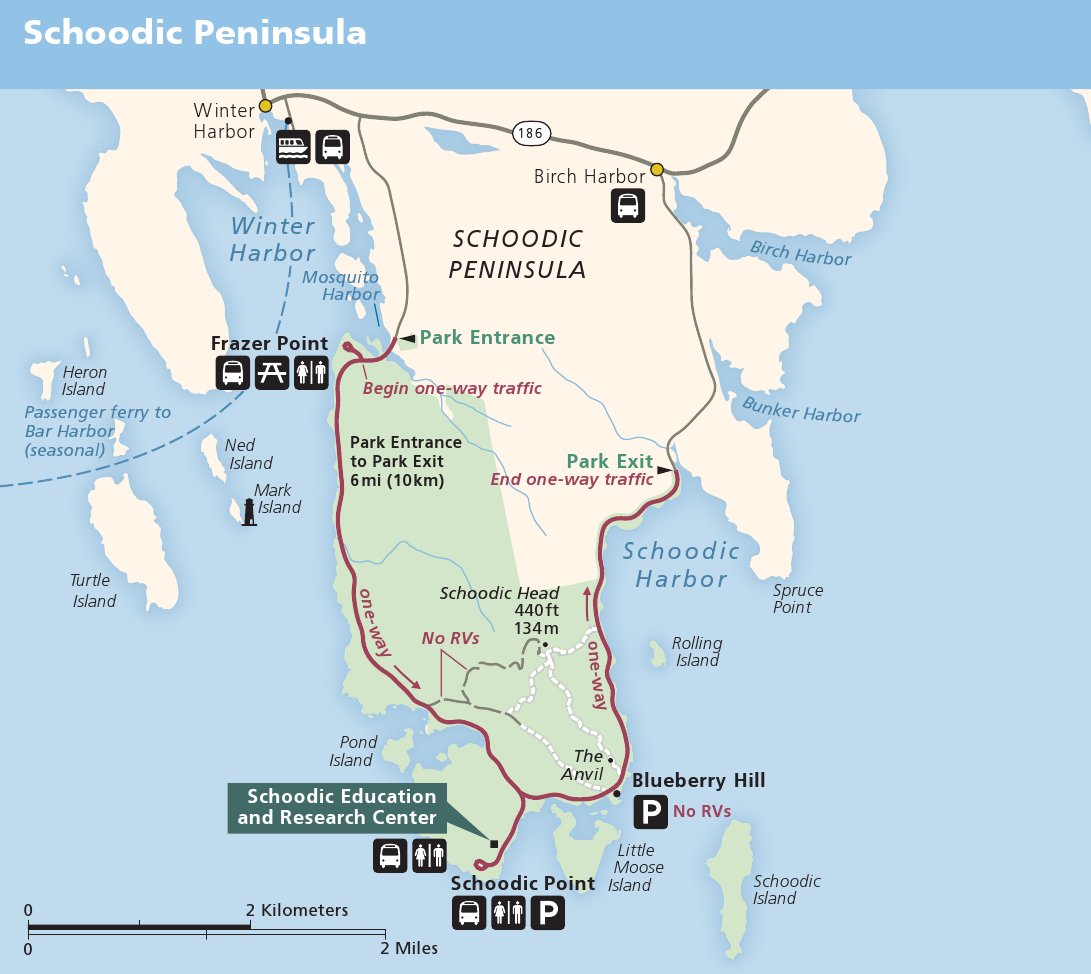 This area is part of the Schoodic National Scenic Byway and it doesn't take long before you understand why there is no doubt it is crowned with that title. The road meanders through quaint fishing towns with working harbors and an enjoyable 5.5 miles along the quintessential rocky Maine coastline.




Our morning started with a beautiful hike in the park. This section of Acadia is far less visited but that is changing. The park has recently gone through a bit of a transformation by developing more recreational opportunities. Last year, Schoodic Woods Campground opened with 94 tent and RV sites and added was a maze of newly created carriage roads and hiking trails ready for nature-lovers to explore.




We hopped back in the car and drove a short distance south to Frazier Point – a place we always stop for a sweeping view of Winter Harbor and out to the sea where islands rise up and Cadillac Mountain takes a prominent place on the horizon. But mostly we stop here because it is a great place for Spirit to cool off in the water while we take in the views from a shady picnic table and rehydrate from our hike. Frazier Point has picnic tables, fire pits, drinking water and restrooms.




Much of the Schoodic Peninsula was once owned by John G. Moore, a Maine native and Wall Street financier. In the 1920s, Moore's heirs donated the land to the Hancock County Trustees of Public Reservations with the stipulation that the land be used as a public park and for other uses, including the "promotion of biological and other scientific research." In 1929, Congress authorized the boundry expansion of Acadia National Park thus allowing them to accept land on the Schoodic Peninsula. Shortly afterwards, the Hancock County Trustees of Public Reservations donated the former Moore property (2,050 acres) to the National Park Service "for the public good and for the extension or improvement of said park, forever." In the 1930s and 1940s, some of this land was transferred to the U.S. Navy for use as a radio communication station which was in operation until 2002 at which time the land was transferred back to the National Park Service. The former base has become the Schoodic Education and Research Center – which happened to be our next stop. The facility houses a wonderful welcome center that introduces people to the natural and historical wonders of this area. The welcome center is housed in Rockefeller Hall dating back to the 1930's. In 2009, a park benefactor and long-time Winter Harbor resident Edith Robb Dixson gave a very generous monetary donation to the National Park Service to renovate the building. The building now houses a Welcome Center, offices for Schoodic Institute, and six overnight guest suites for visiting researchers.




Quickly lunch was upon us and there was a new place we were wanting to try – Warf Gallery and Grill – a lobster shack and gallery overlooking the busy little harbor of Corea. They advertise, "Serving up great food and beautiful views since 2011." Betsy settled on the lobster roll and I opted for the grilled lobster and cheese sandwich. Perfect Maine lunch! And congrats to them for being the Downeast Magazine's 2016 Best of Maine "Editors' Choice" for a Lobster Shack.




With lobster in our bellies we were off to continue our excursion. Darthia Farm is a family-run organic farm we have stopped at before and love the rustic, natural vibe. They not only sell their local produce but feature hand-made items from their "friends." We like that!




As Spirit was giving us some pretty big sighs from the back of the car, we decided to start heading for home but felt the urge to stop at Bartlett Maine Estate Winery and Distillery. Bartlett is "Maine's First Winery" and produces 7,000 cases a year offering more than twenty wine varieties, ranging from dry and semi-dry blueberry reds to refreshing pear-apple whites, sweet blackberry dessert wines, and refreshing honey meads. Recently they started distilling rum, adding to their repertoire.

One final stop was at Jordan's Snack Bar for an ice cream cone to end our perfect day exploring parts of Maine. Somebody didn't seem to notice we were stopping for ice cream!